Button -Up Shirts + Skinny-leg Jeans
By Max California - March 03, 2010
Hello everyone!

It's been a wild + woolly week up here on the range don't you think? Crazy wind, grey sky. I am LOVING it.

It's really inspiring me to sew what Vincent really needs - winter wear!

So as you can probably see, I've revamped a little here. Not too many major changes, but the Tutorials now have their own little page. You can see it up there just below the header ^ I'll be adding a tonne of new tutorials soon, but I people to test them out to make sure they make sense ya know?

Right now I am writing a basic tutorial for a basic pair of pyjama pants I made Vincent. In the coming weeks I'll be tweaking that pattern to give him different styles of pants. I've already made him a pair of skinny-leg jeans and two pairs of pyjama pants.

Anyway, there should be a tutorial up by the end of the night, as well as a DOWNLOADABLE PATTERN for the pants. I KNOW! How exciting. It's so basic it's hilarious, but it's my first step towards something great. Of course the process wasn't easy, it never is when I attempt something! Dad's scanner didn't work so I had to TAKE A PHOTO of the pattern and resize it manually on photoshop. OH. My. Lord. It took me all day.

Anywho.

I'm also starting a sew-along blog, but I won't post the link to that just yet as I havn't made it pretty yet. I'm going to start with baby gear, because that's what I'm really focusing on right now, but soon there will be t-shirt surgeries and other human stuff.

As soon as Dad fixes the scanner I'll be scanning in some Enid Gilchrist pages for you all to try. They are super cute, and I find pattern-making very fun, so drafting everything from scratch is lots of fun for me!

Well here's some things I've made this week for the main man in my life ((shhh, don't tell Tim!))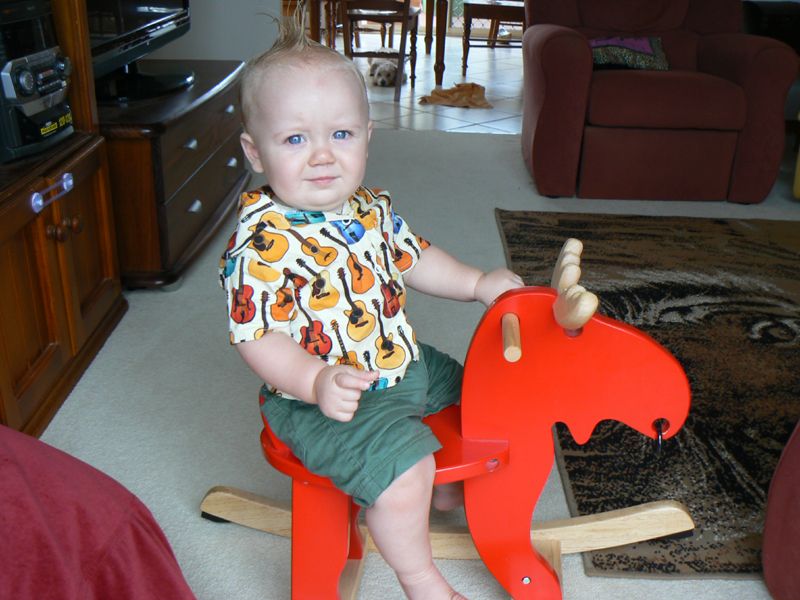 Little button-up shirt made from guitar fabric ((click to embiggen!)). I made the pattern from a shirt of Vincent's. I used press-studs up teh front because they are funner and buttonholes really give me the snips!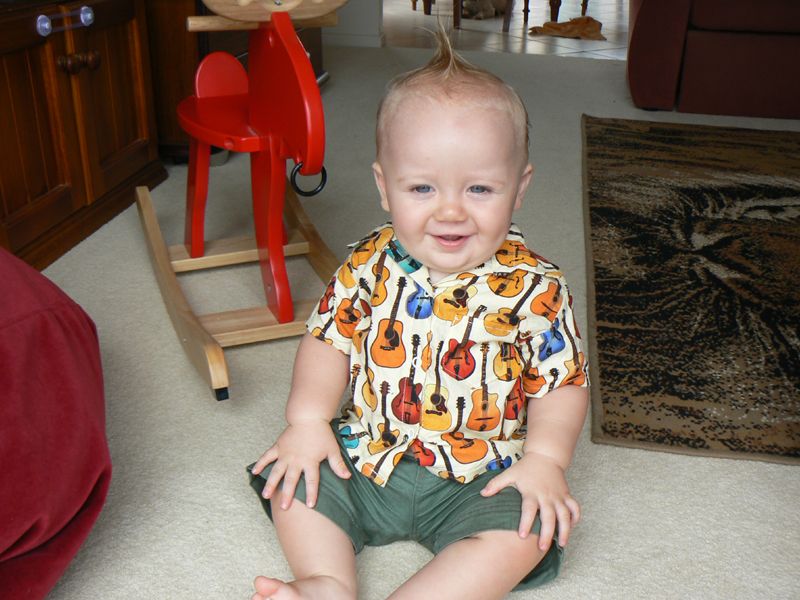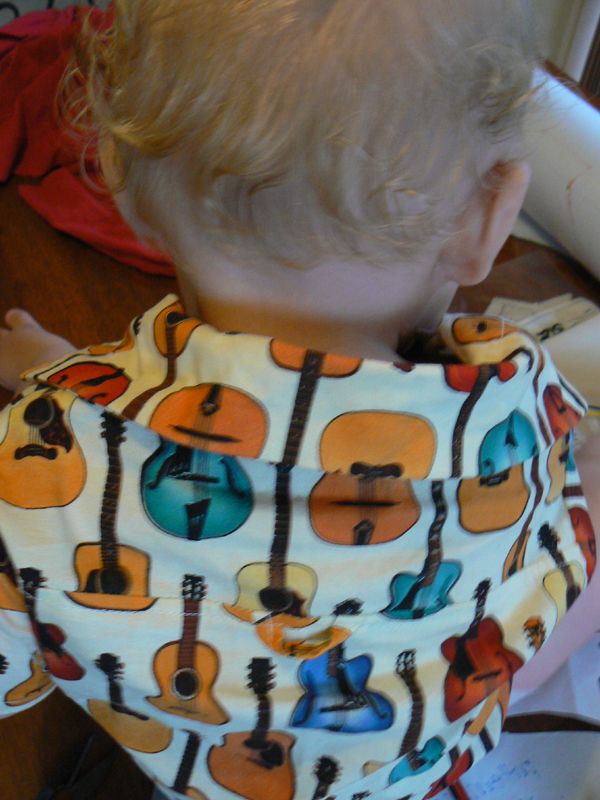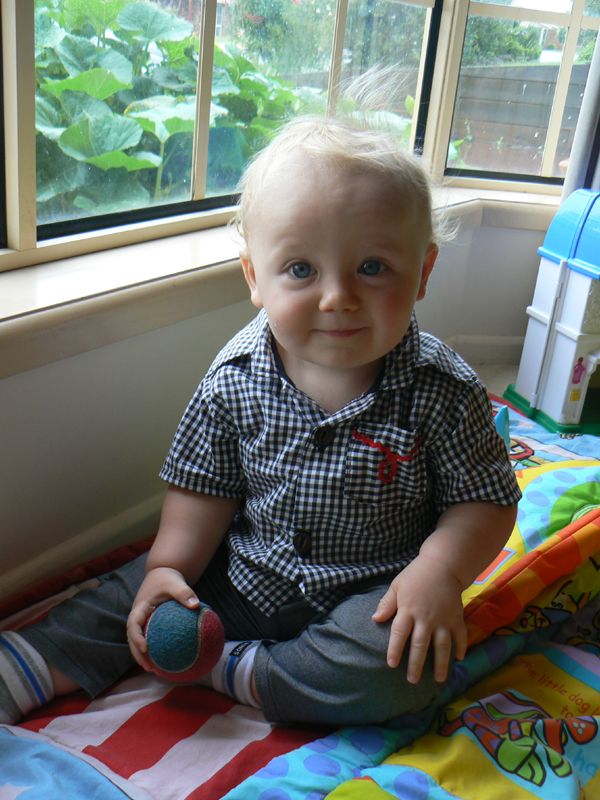 Vincent's Western Shirt. Same pattern as above, but I added tiny red ric-rac on the pocket and across the back.
I will be making a pattern for you to download of this shirt very soon!
Back of the Western Shirt. I kept the yoke straight across ((baby button-up shirts are wayyy too fiddly as it is to make a shaped back yoke. Although having said that, I will probably make one now!)) and shaped the red ric-rac across the back to make it look like a shaped yoke.
This is the only great photo of Vincent's skinnies too. They are made from grey stretch denim and are just SUPER cute. I need to make them longer next time though. ((Yep, that's a Ramones patch))
I made him a waistcoat too, but I have no photos of him in it yet! He's cutting all four of his top teeth at the same time and it's been going on for quite a few months. I think this week is the week though, I can see they've broken through the skin finally. He has a cold ((maybe due to the weather?)) and is just not sleeping well at night.