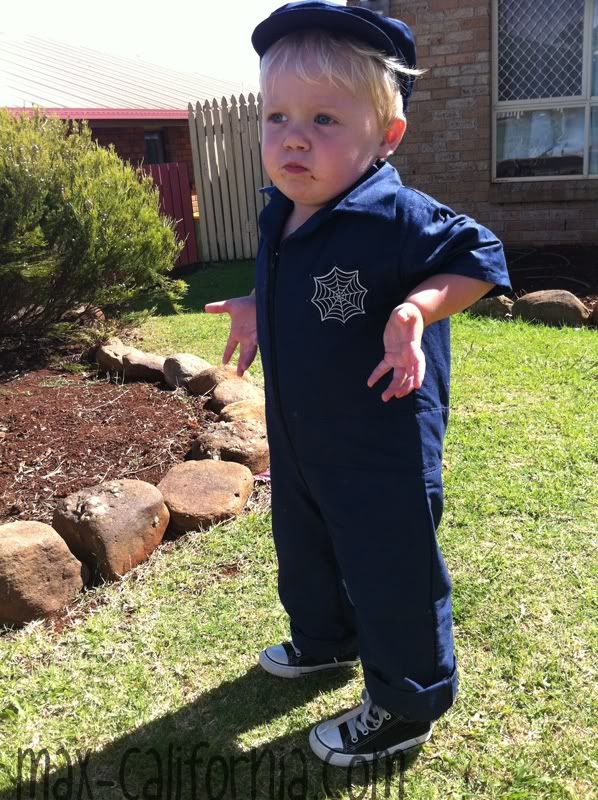 I ain't even mad, bro!
I started this a month or so back, and then my sewing machine literally fell apart stitching it. I almost died since this was going to be my last project before I had to do my harley Quinn costume and also my friend's wedding dress and our bridesmaid dresses. I
FLIPPED
. Well. Problem averted. I'm going to buy a new machine since it will be only $30 cheaper to get my old one fixed. HAR HAR NO WAY. So I've been using my mum's dreamboat Janome and I am so keen for one. I love Janomes. I could change my name to Janome California if I could. Anyway, enough drivel, ONTO THE MECHANIC COVERALL!
I'm totally drawing up a pattern for this, going to scan it in sometime this week for you to print out and make! YEY YOU GUYS YEY! It will fit up to a tall 2 year old. A very tall skinny 2 year old since my kid is a lean, green, nerdy string bean [well he's on the way anyway!]
LEIA MAIS