Batman Week Tutorial:: The BatSignal Tote Bag by MarySew
By Max California - May 01, 2011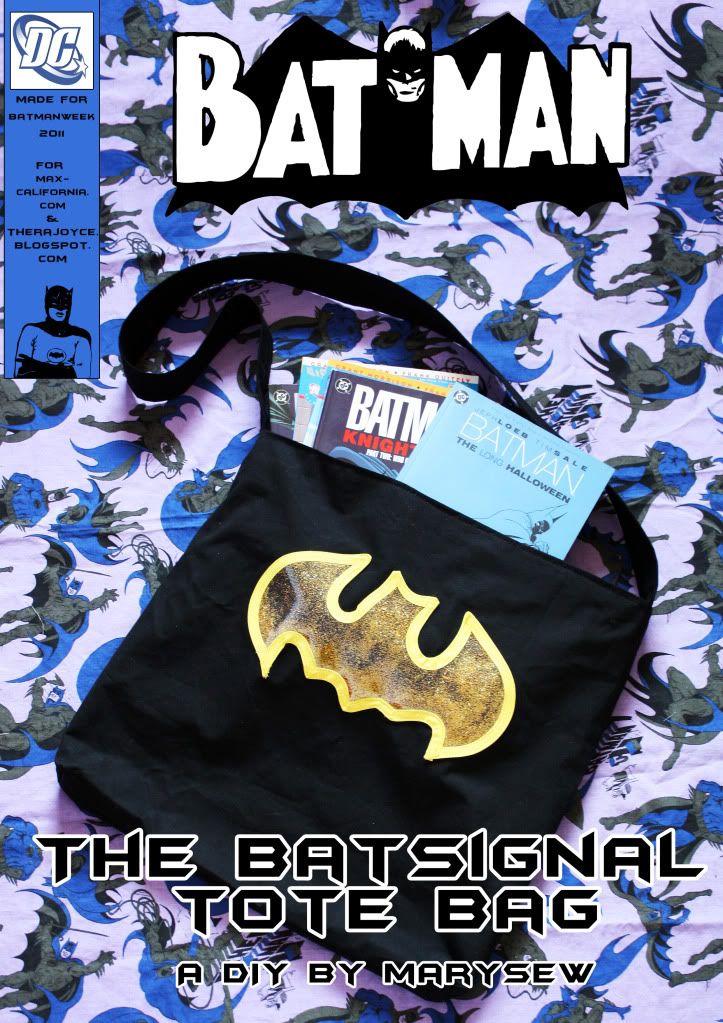 When this hit my inbox last week I almost hyperventilated for several reasons. Apart from the obvious, it's from my darling
MarySew
, this is the result of the sneek peak vinyl cutting we
saw a few days ago
! Learn how to make The BatSignal Tote Bag by
downloading the pdf here
! Seriously, print it out you guys and it will be like having you very own MarySew comic book!
Hilariously enough, when I downloaded it and saw it I laughed as hard as the Joker. The night before I got this I'd been lying in bed, dreaming of how I'd do my tutes up as comic book panels. And here comes MarySew in all her brilliance and does the same thing. Oh man finger's crossed mine ends up this good!
Click the link below to see more pics of this amazing tote!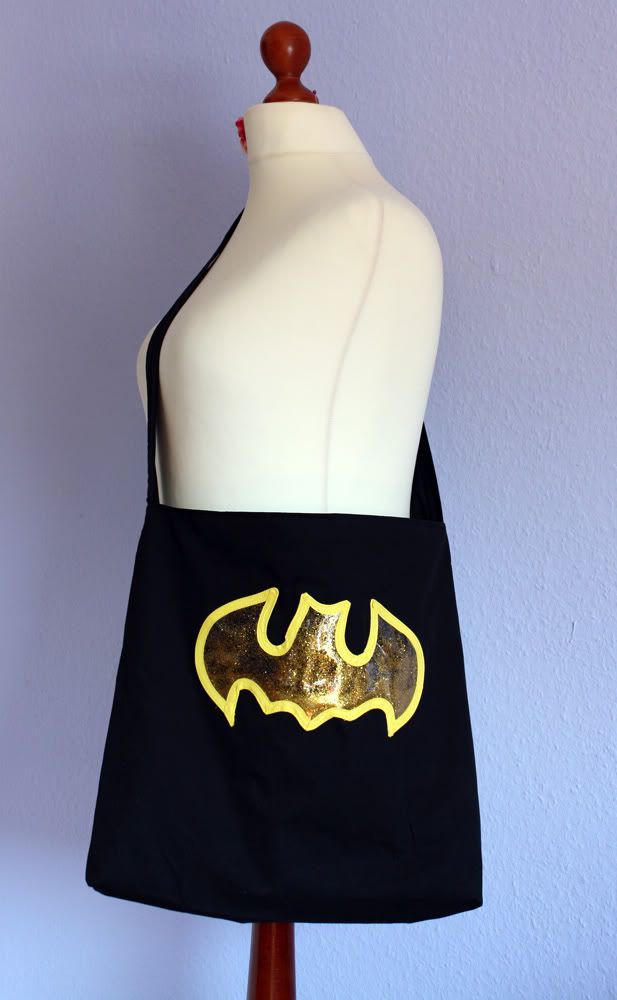 Argh she's amazing!