It's on again!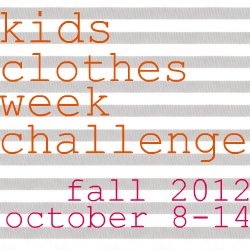 Last time I was sewing things for the little girl who wasn't born yet. This time I have my little girl out and ready! I can also obviously sew for her amazing big brother. ALSO their new little cousin
Ziva
, and the baby on the way
Sprout
thanks to my sister Betty :) Good work on that Betty.
Some of the favourite things I churned out for KCWC in april.
Check out everything I've made
for KCWC here
.
I was sick about a fortnight ago, so all the posts you've been seeing have been pre-scheduled. It's like subconsciously I knew it would happen. Anyway, since then I've lost my sewing mojo :< The Mummy hoodie was the last thing I sewed. I tried getting my act together for the rest of Project Run & Play but I just have no inspiration and no energy. POO!
Hopefully I pick myself up before Kids Clothing Week y'all! Check back in the next few days for some inspiration posts on what I hope to make!